---
Mint+ is a leading provider of pre-used mobile phones and other handheld electronic devices. Mint+ is a brand of Fónua Limited, the European specialist in trade-in and resale of pre-owned smartphones.
Fónua Limited is an Irish company that was founded in 1997. In December 2016, Fónua bought out Vodafone Ireland's minority shareholding and is now Fónua Ltd own 100%.
Buy with complete confidence from Mint+. Our pre-owned smartphones are unlocked, available without a contract and are covered by our Mint+ 1 year Warranty.
TRUSTED & AVAILABLE IN...
---
Our Mint+ phones are available in the majority of telecommunications companies such as Vodafone Ireland, eir & Three as well as major multiples such as Harvey Norman, Power City, Euronics, DID Electrical, Appliances Delivered and many more.
---
Our Mint+ Premium range is extremely close to new in appearance with 100% functionality.
There will be minimal if any cosmetic blemishes/signs of use.
Inbox Content
Phone,
Cable & Plug
SIM Pin
Certified Card
Service Leaflet
All of our Mint+ used iPhones are screened, boxed and packaged in our laboratory in Ireland.
30 POINT TECHNICAL INSPECTION


---
All our products are subjected to extremely rigorous technical inspection by our experts.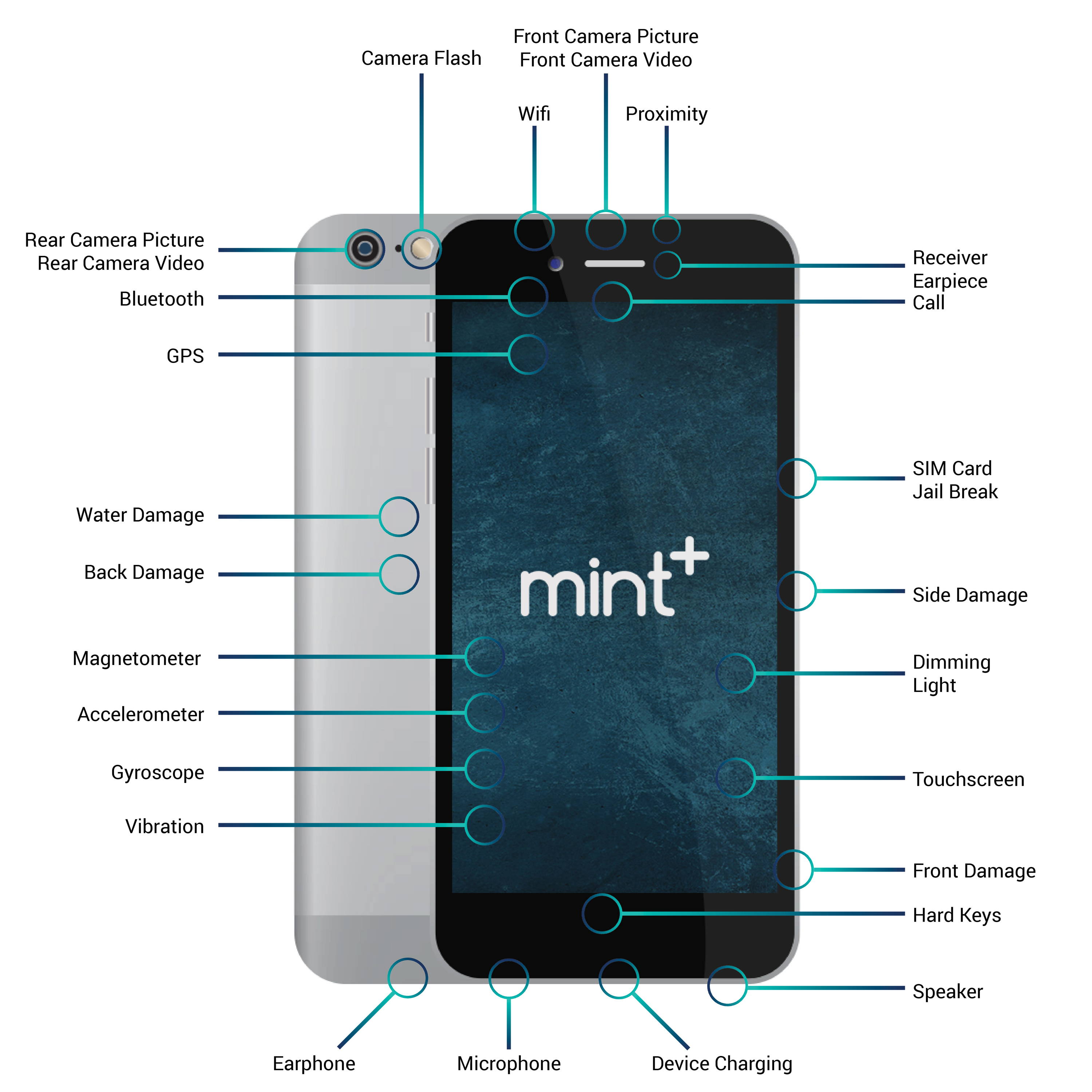 Our technicians have been trained to ensure that every device conforms to Mint+ aesthetic standards.
All of our phones are SIM-unlocked and can be used for any network. Mint+ phones take any SIM and comes with no contract.
All Mint+ have been returned to factory settings with guaranteed data deletion.